About Us
We strive to provide comfort, care and convenience to all visitors and locals who look for an economical and easy commute from one place to another. The British Airport Transfers is a company of people who are there to offer a smooth ride from the airport to your address, or any other route in London or in neighbouring cities. We operate on London Heathrow Airport, Gatwick Airport, Stansted Airport, Luton Airport and London City Airport and to drive you to your hotel in a car that will help you get relaxed and unwind from the long flight.
Our company wishes to be your travel partner from any corner of London to nearby cities as well as Sea ports. In this endeavur, we offer rates lower than the London taxis and our chauffeur remains at your service up till the time you decide! In London, the taxi service can become a big expense for tourists and visitors. British Airport Transfers has proved to be a more pocket friendly choice for people who are looking for an entertaining night out and need the extra pennies to have some fun. The British Airport Transfers is a safe and comfortable ride through the city that has millions of visitors every day that add to its beauty. Drive from any airport to a hotel or go to a nearby city while enjoying the scenic view from the window to free yourself from worries . . . this is what we aim for and this is what we deliver!
Operational for more than a decade, the British Airport Transfers has been able to make its place among old names only because of compassion, courtesy and comfort that has been our prerogative since we started. We started with airport transfers; Taking customers from Heathrow, Gatwick, Stansted, London and Luton Airport to the various hotels in the city. Due to consistent quality of our services, we have been able to expand to providing different kinds of cars to visitors and citizens at competitive rates but never compromising on comfort and luxury.
Our cars are equipped with GPS so that you can see the quickest and safest route to your destination and remain a part of the journey. The comfortable cars at British Airport Transfers include Sedan, MPV, Eight Seater, SUVs, VIP and Executive. You can pick your conveyance according to the nature of your travel. All this and a courteous chauffeur to drive you around is what the British Airport Transfers offers within minimal budget.
The website interactions is fairly easy. You can log on and choose the time that you need to be picked from any airport or specific location. You can pick the car of your choice and get a quote for the services. This is an upfront way of dealing at British Airport Transfers; we don't hide charges and want the customer to know beforehand. So when you visit London, we hope to be at your service to make your trip a memorable one!
Why choose us

To provide a high
quality of service at
competitive rates

Reliable service 24
hours a day,
365 days a year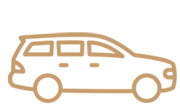 Range of vehicle
sizes to suit your
needs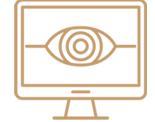 Free monitoring of
flights for delays
Need a ride to your desired destination? Call Us 02082482085